What does the Power Box do?
Peak Shaving | Load Shifting | Re Optimisation | Peak Power Boost | Backup Power | Genset Control | Black Start | Grid Stabilisation | Energy Trading | Micro Grid | LEC | Charging | Grid Connection | Reactive Power Compensation | Unbalance Load Acceptance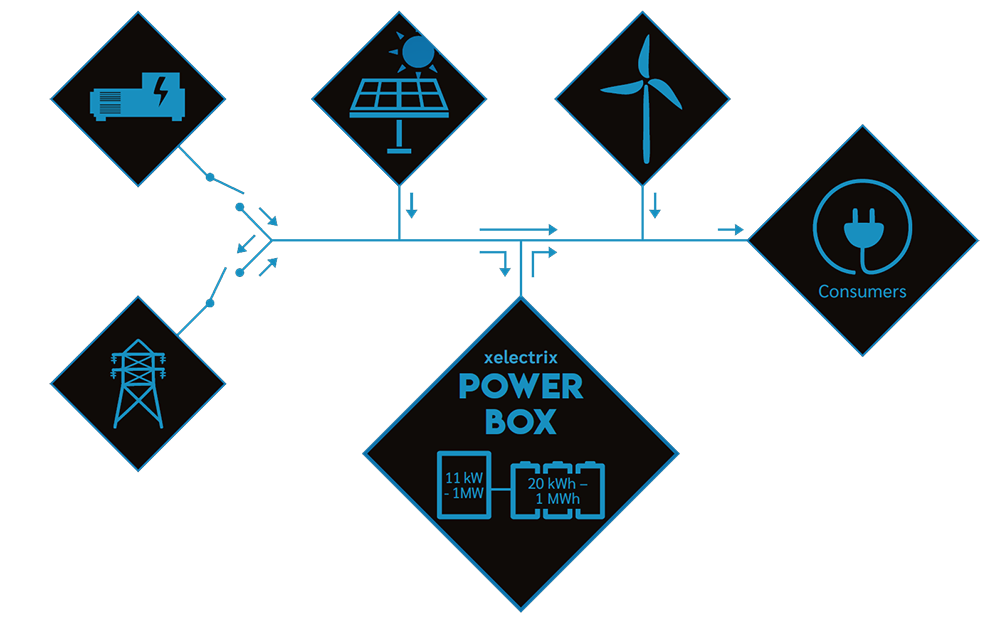 PLUG & PLAY ENERGY STORAGE
Easy installation due to our Parallel Platform Technology (grid-parallel) so that with or without PV / wind energy supply, it is simple to integrate the Power Box into existing electrical infrastructures.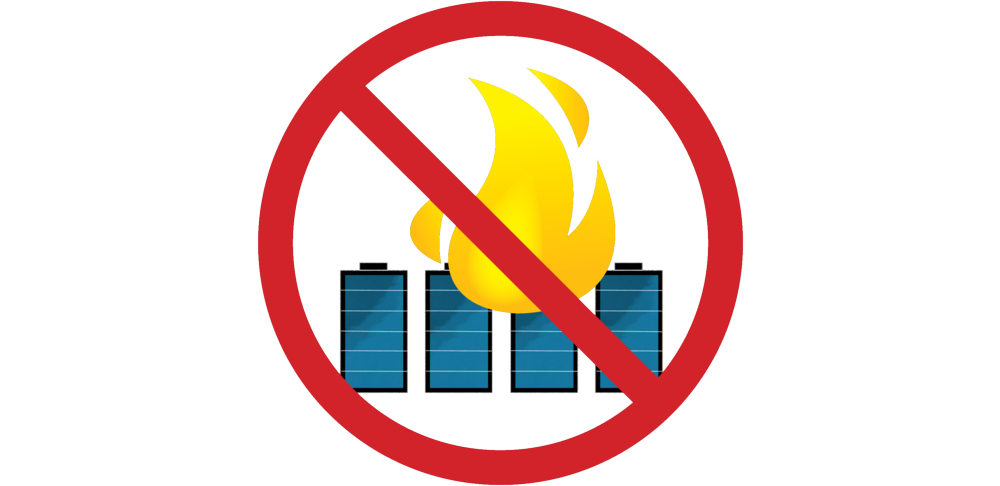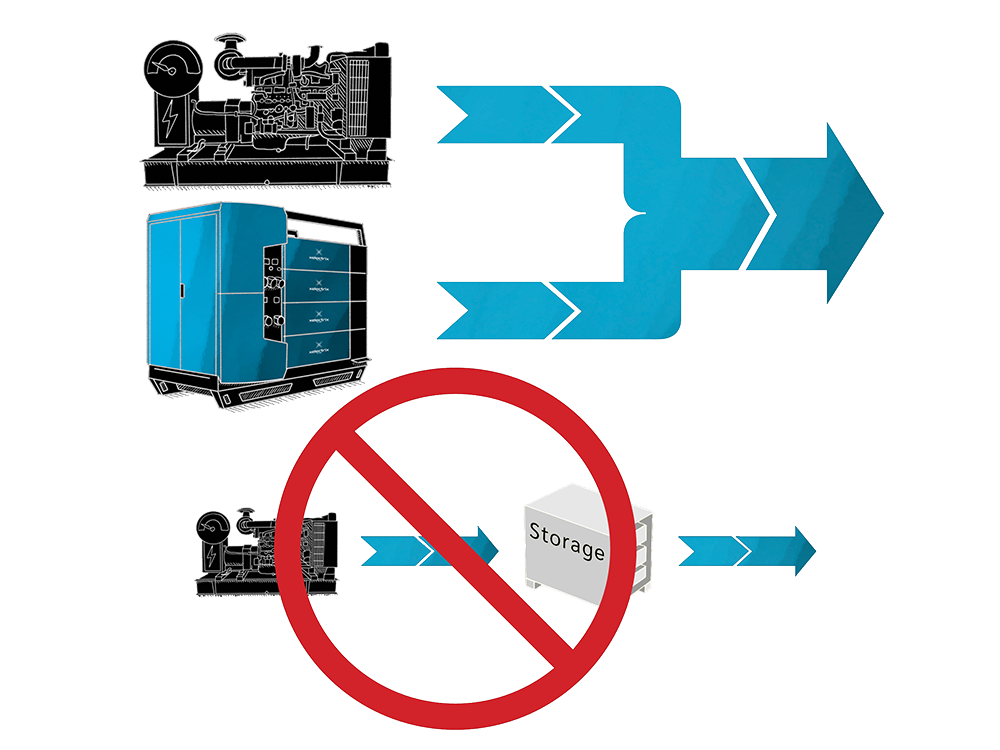 PARALLEL PLATFORM TECHNOLOGY
Ability to easily connect to existing power sources and electrical infrastructure in order to supply these sources with additional electricity through the Power Box on-board inverter.
MODULAR & EXPANDABLE
Single units with storage up to 140 kWh and above, with the possibility of connecting certain models together to expand both power and storage capacities.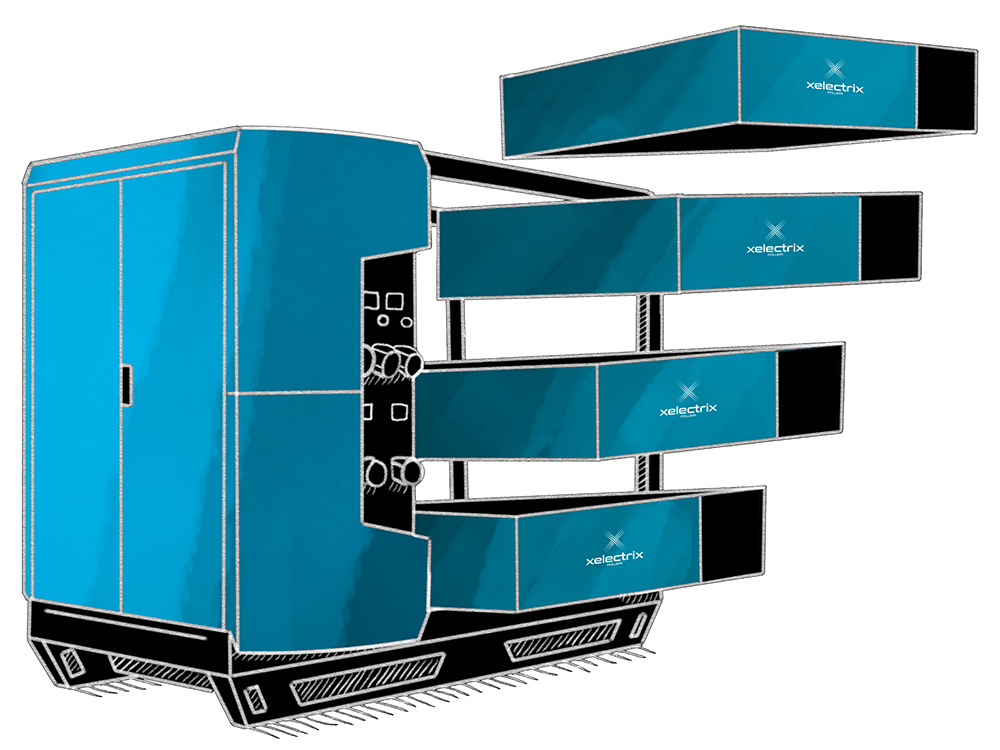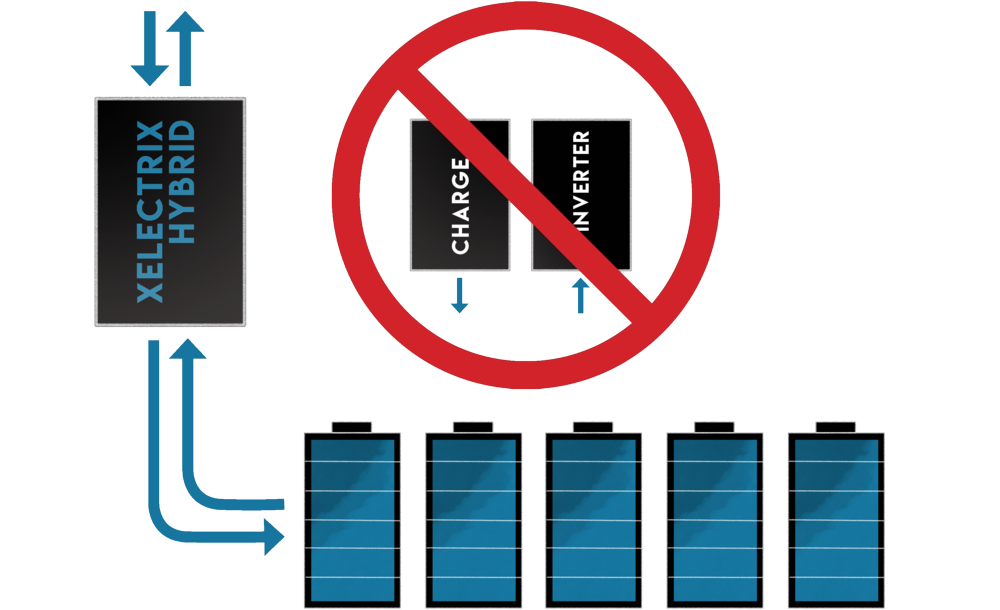 UNIQUE BI-DIRECTIONAL HYBRID INVERTER
In-house designed interface technology allowing the Power Box to charge and discharge using only one inverter while offering features like Reactive Power Compensation, Unbalanced Load Acceptance and Peak Power Boosting with PARALLEL PLATFORM TECHNOLOGY INSIDE. At the same time, the efficiency of the Power Box increases due to the omission of additional components when compared to conventional storage systems.
UNIQUE ACTIVE BATTERY MANAGEMENT SYSTEM (aBMS)
Monitoring and controls to actively ensure maximum battery life spans and optimum efficiency are achieved. Individual LiFePO4 cells making up the battery module are balanced with every other single cell during charging phases.